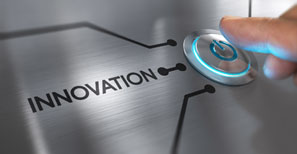 "The most difficult step in the field of Big Data is not the processing, classification or analysis of data, the hardest thing is simply to get the data! "
idIA Tech is a company specializing in web-mining. Our goal is to be able to extract data from the deep web. The deep web is all that is found behind an identification interface, a huge tree of categories, or even a multi-criteria search engine. These data are the most strategic.
To tackle this heavy task, idIA Tech has a weapon: an incredibly dynamic crawler which can browse all the pages of an Internet site and to execute on each of them a program making it possible to extract the data customized.
This extraction is programmed in Grimport, an easy-to-use programming language, from our conception. This language is the main one used in e-commerce.
idIA Tech is a technological and social innovation company. True to the spirit of free software, our company is committed to providing its customers with products without subscription, at affordable prices, to allow them to have the full mastery of their tool. No platform to keep you captive of our services with us. The democratization of datamining and artificial intelligence softwares is a priority of our time, because too often these technologies are owned by big corporations which impose their rules unilaterally.